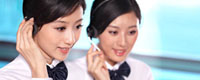 Name: Frank Chen
Tel: +86-519-88500208
Fax: +86-519-88500728
Mobile: +86-13685290986 (whatsapp)
E-mail: info@labfurnitures.com
E-mail: 857814241@qq.com
Add: Weixing Industrial Park, Henglin Town, Changzhou City, Jiangsu Province, China
Skype: lab.furniture
QQ: 857814241


At the age of 58 to biochemist advanced laboratory study
At the age of 58
to biochemist advanced laboratory study

He is a wise scientist, nearly eight years late still thinking agile, alight; He is academician of Chinese Academy of Sciences, humble and gentle, smiling, words with humor and witty; in the Chinese Academy of Sciences the 56 years, had the love of science with polish time delivers more decorous. And never changed his rigorous style of work, diligence and pragmatic work attitude and habits. "Kageyuki behavior is to extend great admiration," is the biochemist Lin Qishui's best portrayal.

A medical family, the two generation of leaders
Qishui Lin was born in a medical family, his father Lin Zhaoqi, Chinese medicine famous medical experts and outstanding medical educator, is also our Gastroenterology was one of the founders. Growth in Pingjiang road 170, Lane No. 6, live in the courtyard of people. Many have become the medical professor, including Wu Shaoqing, enough money, Huang Jiasi, Zhang Chang Shao, Shen Ke Fei, Chen Cuizhen and so on. And also it is under the strong medicine atmosphere and Qishui Lin and medical knot indissoluble bond.

Academic comes first
Qishui Lin 1984 as biochemical director, worked for 11 years period, the name of integrity and strict, the scientific research atmosphere is very honest. For example for academic fraud case, once found, no matter how good the relationship, he will be impartial and incorruptible.
Academician Zhang Yonglian worked for many years and he told reporters that the director of selfless attitude during Qishui Lin made her very touched. " Remember that in the year of 1990, Qishui Lin got 35 million yuan, director of the fund, he put the money to the three study groups, of which one is my team. I study the gene into control areas, the research direction for the international frontier, but the domestic academic circles know very little, the basic application to research funding has been since are applying for foreign funds. But Qishui Lin saw me this field development, come up with 7 million yuan investment in my own laboratory, but also because of his help, I research field of Chinese Academy of Sciences, natural science prize. "" in the past 35 million funding he Qizhen expensive. Can I get the funds entirely unexpected. As a director, Lin Qishui to support our research, even at the expense of their field of study ".

Lifelong learning, good behavior
In 1995, 58 year old Qishui Lin from the Institute of Biochemistry, director of the office. The rest, enjoy the happiness of his, but did not relax. He contacted the Max Planck Institute of Biochemistry a insulin receptor genes related to signal transduction of experts, to study in his laboratory. And combined with the study, return to carry out research on signal transduction. Thus, he until 2009, 72 year old before leaving the 50 years of laboratory work.
Today, just from the Chinese Academy of Sciences, division of life science and medical director of the post back under him, still insist on to learn. "< Nature > < Science > magazine, he must see each, and the excellent research articles are stored in the computer."