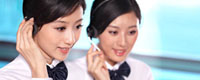 Name: Frank Chen
Tel: +86-519-88500208
Fax: +86-519-88500728
Mobile: +86-13685290986 (whatsapp)
E-mail: info@labfurnitures.com
E-mail: 857814241@qq.com
Add: Weixing Industrial Park, Henglin Town, Changzhou City, Jiangsu Province, China
Skype: lab.furniture
QQ: 857814241


Product name : Storage Cabinet for Gas Cylinders

Item : SC-004

Price : Negotiable

Material: : Steel

Size: : 900*450*1800mm

OEM: : Yes

ODM: : Yes

Free Design: : Yes

Delivery: : 15 days

Place of Origin: : China

Certificate: : CE, ISO
Details:
Storage Cabinet for Gas Cylinders


Include Three models,
1, Storage Cabinet for Single gas Cylinder, size: 600*450*1800mm;
2, Storage Cabinet for Two gas Cylinders, size: 900*450*1800mm;
3, Storage Cabinet for Three gas Cylinders, size: 1200*450*1800mm;

Product characteristics
[Cabinet body] is made of 1.2mm thick high-quality single-layer cold-rolled steel plate. The surface is phosphatized (Note: the steel plate is degreased and derusted to form a protective film on its surface to increase the powder loading rate and firmness). The surface is sprayed with epoxy resin and cured in the oven at high temperature. The structure is full steel door.

[Hoop] adopt 3mm thick high-quality steel plate, surface phosphating treatment (to remove oil, rust and form a protective film on the surface of steel plate to make it more durable in anti-corrosion) surface epoxy resin spraying, high temperature curing into the oven, hoop is up and down sliding type, convenient to lock any height of steel cylinder, with strong safety performance.

[Hoop chain] it is made of chain steel, and its surface is phosphatized (to remove oil and rust of steel plate and form a protective film on the surface to make it more durable in terms of anti-corrosion). The epoxy resin is sprayed on the surface and solidified in the oven at high temperature.

[Window] is made of 5mm thick toughened glass, fixed with steel plate edge, and strengthened with transparent silica gel.

[Configuration] 1 industrial special connecting rod lock, lathe turning round steel hinge, phosphating treatment, epoxy resin spraying. The left and right sides are provided with wire pipe holes to facilitate the connection of gas cylinder gas pipe and alarm with relevant equipment or power supply;

[Alarm] the special combustible gas detector is used for air diffusion sampling. When the concentration set at the chip cut-off point is reached, the alarm will be sent automatically.

[Xxhaust system] adopt maxair type fan, cooperate with alarm device, connect with the first line, automatically start the exhaust device within 5 seconds after the alarm, dilute the combustible gas concentration until it is lower than the chip cut-off point setting value.

1、 Control panel functions:



The alarm system can continuously and automatically monitor the leakage degree of odorous gases such as methane (CH4), ethane (C2H6), propane (C3H8), butane (C4H10), hydrogen sulfide (H2S), phosphine (PH3). When the explosion concentration reaches 0.1 (LEL) - 0.5 (LEL), the probe sensor will sense and give an alarm, effectively avoiding the evil caused by gas leakage Sexual accidents.


1. Warning light: in case of accident, photoelectric alarm occurs;
2. Buzzer: in case of an accident, an audible alarm occurs;
3. Ring switch: turn off the sound when you feel the sound fidgety;
4. Exhaust switch: after the alarm stops automatically, press this switch to exhaust the gas in the cabinet;
5. Test switch: the switch to test whether the alarm light and buzzer work normally;
6. Power switch: power switch of gas cylinder cabinet;

2、 Maintenance and precautions:
1. Please do not release too thick gas in an instant to avoid damaging the sensor;
2. Do not use pesticides, alcohol, etc. in large quantities near the alarm system;
3. If the power is on after a long-term power failure, it is normal if there is a short-term alarm;
4. In case of an accident, the fire shall be extinguished immediately, the air source shall be closed, the doors and windows shall be opened, the air shall be ventilated, and then the cause shall be found out, and then the corresponding treatment shall be carried out according to the situation.