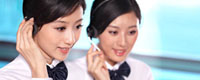 Name: Frank Chen
Tel: +86-519-88500208
Fax: +86-519-88500728
Mobile: +86-13685290986 (whatsapp)
E-mail: info@labfurnitures.com
E-mail: 857814241@qq.com
Add: Weixing Industrial Park, Henglin Town, Changzhou City, Jiangsu Province, China
Skype: lab.furniture
QQ: 857814241


Product name : Solvent Cabinets

Item : SC-001

Price : Negotiable

Material: : Steel

Size: :

OEM: : Yes

ODM: : Yes

Free Design: : Yes

Delivery: : 15 days after payment

Place of Origin: : Jiangsu, China

Certificate: : CE, ISO
Details:
Solvent Cabinets

The under-bench solvent cabinet is designed to rest on the floor firmly and with tendency to tpple over, An exhaust outlet is provided and cnnected to the main exhaust ducting, the vent pipe is 50mm diameter UPVC,Side panels are pre-drilled with thress rows of holes at 25mm centre to receive adjustable shelf supports for both full ad half depth shelves.

Cabinets are made of 18-ga, steel and have double-wall construction with 1-1/2' of air space between walls.

Shelves are adjustable, except bottom shelf, Doors have piano (continuous) hinges, three-point latch, and a locking handle with two keys, Handle also has a hasp that accepts a padlock (not included) with a max, shackle dia. of 3/8".

Shelf supports is of a non-corrosive material and desinged to lock shelf into position. Load ccapacity of each shelf supports is 80Kg minimum each. Each shelf, including the bottom shelf, is designed with a 30mm upstand around the edges to contain spillage.

All doors is fitted with approved buffers for quiet closing action.

Hinges is non-corrosive solid steel or SS304, adjustable in two directions and incorporation built-in spring loaded self-closing device effective from a 13 degree angle. Two such hinges is provided to each door leaf to all solvent cabinets, Ipening radius is a minimum of 165 degrees.