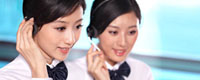 Name: Frank Chen
Tel: +86-519-88500208
Fax: +86-519-88500728
Mobile: +86-13685290986 (whatsapp)
E-mail: info@labfurnitures.com
E-mail: 857814241@qq.com
Add: Weixing Industrial Park, Henglin Town, Changzhou City, Jiangsu Province, China
Skype: lab.furniture
QQ: 857814241


Product name : metal instruments storage racks

Item : JTM-SC15

Price : negotiable

Material: : metal

Size: : customized

OEM: : yes

ODM: : yes

Free Design: : yes

Delivery: : 7~15days

Place of Origin: : jiangsu

Certificate: : CE,ISO9001,ISO14001
Details:
steel pallet rack
Beam Feature
4 holes 11"*2"*5" P shape beam,slotted connection&bolted connection. Beams can be adjusted every 2".
A,Hot rolled steel moulding, bearing evenly.
B,Various specification and load capacity to meet different storage requirements.
C,Beam hitch steel's teeth are designed to different direction; this not only makes the teeth for increased rigidity.
D,Connection between beams and pillars are performed by safety bolts and clips.
E,Optional accessory is nameplate holder.
Uprights feature
In clined beam has two type longer,one is used loosely for the upper of the rack,the shorter densely for the lower to improve the bearance and solidity.
A,Polyhedron with thirteen faces.
B,Pitch is 50 mm, beam is adjustable.
C,Triangle hole easily tightens to hitch steel and strengthens the load capacity of posts.
Support for metal box
Used for placing mesh box and metal container etc. with stacking feet, safe and reliable.
Wood shelf and support bar
The plywood, 20mm thick, is in the salience of knighthead. Each pallet has a pair of knighthead.
Protector
Located at the sides or corners of shelving to be away from impact by forklift.
Pallet stop
For pallet stop, speciully for fork lift in top oppration.
The rack belongs to storage rack series with rods no board.
Features:
1) its specification is 2000*800*3000 with 90*70 standing column
2) Its crossbeam is also 50*120<mm> with 2.5depth.
3)The thicness of standing column is 2.5.
4)The depth of crosspiece is 1.35.
5)every size ,model and color is availble .
6)loading weight is 1.5ton
7) the quatity of layers: four layers whose pitch can be adjusted easily as your require.
8) we have the CE/ISO9001 certificate
9)Warm welcome your inquiry.