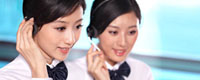 Name: Frank Chen
Tel: +86-519-88500208
Fax: +86-519-88500728
Mobile: +86-13685290986 (whatsapp)
E-mail: info@labfurnitures.com
E-mail: 857814241@qq.com
Add: Weixing Industrial Park, Henglin Town, Changzhou City, Jiangsu Province, China
Skype: lab.furniture
QQ: 857814241


Product name : steel shelf

Item : JTM-SC11

Price : negotiable

Material: : metal

Size: : customized

OEM: : yes

ODM: : yes

Free Design: : yes

Delivery: : 7~15days

Place of Origin: : jiangsu

Certificate: : CE,ISO9001,ISO14001
Details:
1. Features:

1) heavy load capacity

2) simple and quick assemble and disassemble structure

3) main shelf and add on shelf can be connected together, units can be connected to limitless lengths according to site space.
4) Beam levels are adjustable in 50mm pitch interval.
5) epoxy powder coating, neat appearance, durable and fashionable surface.

2. Material:

High grade Q235B Steel

3. Finish:

High-quality Powder Coating Finishing.

4. Load Capacity & Dimension:

Loading capacity: 500-4500 kgs UDL/beam level.
Height: 1000-12000mm
Depth: 800-1200mm
Length: 1000-4000mm
Specail sizes also avaiable to specific storage needs.

5. Main Parts Specs:

1) Uprights:75*66mm, 90 *66mm, 100 *66mm, 120 *66mm, etc.
2) Box beams: 80*50mm, 90*50mm, 100*50mm, 110*50mm, 120*50mm, 130*50mm, 140*50mm, etc.,
3) Horizontal & diagonal bracings, upright footplates, safety locking pins, bolts & nuts, anchors and all necessary components.

6. CE certified.

Haili® storage metal rack, CE certified, is designed and manufacturered to European Racking Code FEM 10.2.02, the Australian Standard - Steel Storage Racking AS4084-2012, and American racking standards.

7. Quick Delivery.

Within 15 days for ordinary order quantity. Big production capacity allow us in a position to make quick delivery.