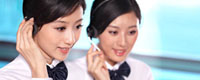 Name: Frank Chen
Tel: +86-519-88500208
Fax: +86-519-88500728
Mobile: +86-13685290986 (whatsapp)
E-mail: info@labfurnitures.com
E-mail: 857814241@qq.com
Add: Weixing Industrial Park, Henglin Town, Changzhou City, Jiangsu Province, China
Skype: lab.furniture
QQ: 857814241


Product name : flammable cabinet

Item : JTM-SC07

Price : negotiable

Material: : metal

Size: : customized

OEM: : yes

ODM: : yes

Free Design: : yes

Delivery: : 7~15days

Place of Origin: : jiangsu

Certificate: : CE,ISO9001,ISO14001
Details:
Corrosive/Acid Storage Cabinets
There currently are no regulations regarding the construction of corrosive/acid cabinets, however, most manufacturers construct them of either wood or polyethylene and they are usually blue in color. The EPA does require that the storage cabinets be able to contain any possible spills. Polyethylene is the most common material used for acid/corrosive storage cabinets. Chemical compatibility is the biggest reason to use this material along with the fact that polyethylene can be welded at the seams to provide better spill protection. Wood can be another choice of material for these cabinets, but chemical handling and storage requirements should be closely evaluated since several acids are incompatible with wood and could ignite if spilled.
Acid/corrosive storage cabinets are primarily vented only when required by local authorities or the company. Storage cabinets made from either wood or polyethylene are normally not provided with bungs. However, some manufacturers will custom make them for those very few areas where venting would be required. Metal cabinets are the final option, and most likely need to be vented to prevent rusting and corrosion. When venting a corrosive storage cabinet, as opposed to a flammable storage cabinet, connecting to an existing exhaust such as a
Fume hood
is strongly recommended.
Fume hood
exhaust systems are designed to handle corrosive vapors. Flame arrestors do not need to be used and PVC is the best material for venting of corrosives.
Pesticide/Poison Storage Cabinets
There are currently no NFPA regulations for the construction of these storage cabinets, other than the EPA secondary containment regulations and that the cabinet must be lockable. Storage cabinets for this category are often constructed to the NFPA 30 standard since more often than not these chemicals will also be flammable. Pesticide storage cabinets are most often green in color while poison storage cabinets are most often white or gray. Venting should be avoided if at all possible. Many pesticides/poisons should not be vented outdoors due to potential health hazards. Again refer to the MSDS and/or manufacturer for storage requirements as well as EPA regulations and restrictions.