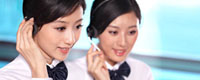 Name: Frank Chen
Tel: +86-519-88500208
Fax: +86-519-88500728
Mobile: +86-13685290986 (whatsapp)
E-mail: info@labfurnitures.com
E-mail: 857814241@qq.com
Add: Weixing Industrial Park, Henglin Town, Changzhou City, Jiangsu Province, China
Skype: lab.furniture
QQ: 857814241


Product name : laboratory furniture manufacturer

Item : JTM-M44

Price : negotiable

Material: : metal

Size: : customized

OEM: : yes

ODM: : yes

Free Design: : yes

Delivery: : 7~15days

Place of Origin: : jiangsu

Certificate: : CE,ISO9001,ISO14001
Details:
What excite us is that equip our laboratories rooms with europe stype of
lab furniture
and equipments .But what make us pause and give us plan is the highest and not acceptable price .But after you checked this ,you find the hope.
A laboratory work station made of european type,based on the elements on the designs and manufacturing of spanish,british,germany and italian. And with high quality fully welded 60mm x 40*2mm cold rolled or galvanized steel frames, powder coated in either a Matt or a gloss finish,especially the high light shiny white,it is s definite sympol of european type. The frames are available as A, C and cantilever for all perimeter, peninsular and island conditions. The top and rear span rails are manufactured from metal powder coated to match/contrast and allow the frames to be positioned anywhere within the bench run. The Cleanline range allows standard height fridges and freezers to be positioned anywhere and is compatible with our full range of mobile
laboratory furniture
units to further enhance your working environment and storage needs.
And most of high quality and shiny white , it always show you the luxury,including brass water faucet,epoxy resin ,stainless steel or PP sink etc.And many of electrical sockets can meet the requirements for connecting to many electrical lab equipment. And you can choose and equip more lab accessories,such as stainless steel pegboards, gas cocks, water taps ,fume extractor,etc.
If you require any further information or would like to discuss your project or requirement in any further detail we will be happy to hear from you. Call us today on 0086 519 88500208