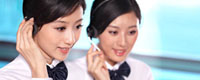 Name: Frank Chen
Tel: +86-519-88500208
Fax: +86-519-88500728
Mobile: +86-13685290986 (whatsapp)
E-mail: info@labfurnitures.com
E-mail: 857814241@qq.com
Add: Weixing Industrial Park, Henglin Town, Changzhou City, Jiangsu Province, China
Skype: lab.furniture
QQ: 857814241


Product name : laboratory furniture and modular benches

Item : JTM-MW44

Price : Negotiable

Material: : Metal And Wood

Size: : Customized

OEM: : Yes

ODM: : Yes

Free Design: : Yes

Delivery: : 7-15 days

Place of Origin: : Jiangsu, China

Certificate: : CE, ISO9001, ISO14001
Details:
Product Description of laboratory furniture and modular benches
1, Modularity.
2, Flexibility
3, Creativity
4, Exceeding expectation
5, Complete your facility
Structure
C-Frame Steel-Wood Workstation
Steel framework, Fashion style with simple installation and flexible budget
Custom-made
Dimension
Color
Worktop
1)15/19/25mm thickness EPOXY, Black Color
2)13/16/20/25mm thickness TRESPA , Black , Gray Color
3)20mm thickness GRANITE ,
4)25mm thickness STAINLESS STEEL
5)19mm thickness WILSONART CHEMSURF/POSTFORMED MALAMINE (FORMICA)Black , Gray Color
6)20mm thickness CERAMIC, Black Color
Cabinet
-Cabinet are made of 18mm thick melamine chipboard and all joints are water proofed by PVC.
-Cabinets include adjustable corrosion resistant feet which provide support and acts as a vibration damper.
Reagent Shelf
-The shelves are made of 1.2mm cold-rolled steel coated with epoxy resin powder.
-layers are made of 12mm thickness tempered glass or 1.2mm cold-rolled steel coated with epoxy resin powder, can be adjustable according to different requirement
Handles
Integrated with door and drawer
Accessories
Faucet
Brass body with ceramic valve core coated with epoxy resin powder.
Sink
PP sink;ceramic sink; epoxy resin sink.
Socket
Electric sockets, electric circuit breakers and the telephone and computer outlets are located on this electrical trunking made of PVC and anchored to the shelf vertical supports
Drip rack
Drip rack can be made in different shapes and material depending on their location and task.