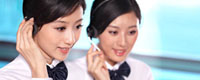 Name: Frank Chen
Tel: +86-519-88500208
Fax: +86-519-88500728
Mobile: +86-13685290986 (whatsapp)
E-mail: info@labfurnitures.com
E-mail: 857814241@qq.com
Add: Weixing Industrial Park, Henglin Town, Changzhou City, Jiangsu Province, China
Skype: lab.furniture
QQ: 857814241


normal materails for steel laboratory furniture
CUSTOMERS will be replace as CU, Cartmay company will be shorten to be Ca below.
CU:How many materials we can choose for
lab furniture
:
Ca:Normally there are four bigger series of materials for
lab furniture
.
CU: What are of them separatly?
Ca: Both of normal series are wooden material and steel materials.Now we also have developed all PP material and all phenolic resin material.
CU:Well. I know the price nowadays of steel material is at low point. Maybe you can introduce the steel material more clearly,Thanks.
Ca:Ok. Yes, we know steel material is more durable and steady, looking-luxurious than wooden material for
lab furniture
. The most normal and cheaper steel material for lab cabinets is cold-rolled steel. The common thickness are three optional, they are 1.0mm,1.2mm and 1.5mm. The more is, there are many many colors for the epoxy resin painting coat are available.It is durable indeed,good anti-corrosion,anti-flame . Anyway, there is another material is better anti-corrosion and anti-humidity than cold-rolled one.It is galvanised steel.Surely this material is a little higher than cold-rolled steel. At last, we can recommend you another material, which is also used for steel lab workstation in common.It is stainless steel.It bets S.S. is the best feature for anti-corrosion and anti-humidity. If your budget is full, you can consider this material. And you can choose its color itself,or you can also choose the colorful painting on them.
CU:Sound interesting .Thanks. I think I have got the determination in mind what materail I really want.Thank you again for the introduction.
Ca:My pleasure,sir. Any questions else for
laboratory furniture
and fume hood questions, you can feel free to contact CARTMAY company.
And you can check our website www.labfurnitures.com to know more about our products.