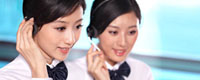 Name: Frank Chen
Tel: +86-519-88500208
Fax: +86-519-88500728
Mobile: +86-13685290986 (whatsapp)
E-mail: info@labfurnitures.com
E-mail: 857814241@qq.com
Add: Weixing Industrial Park, Henglin Town, Changzhou City, Jiangsu Province, China
Skype: lab.furniture
QQ: 857814241


how to maintain the laboratory work bench in usual?
Lab Work Bench, Workstation into common phenolic resin and epoxy resin top, and its maintenance but also according to different materials;
Phenolic resin desktop:
1, do not long-term placement of this material at a temperature of over 135 degrees in the environment.
2. Do not use this material is exposed to an open flame, molten metal or metal sparks provided only under the sun, it can not be used as a surface cut or chop.
3, coal gas lamp or alcohol lamp flame can damage the surface of the product, so the coal gas lamp or alcohol lamp shall be placed on the use of a tripod.
4, physical and chemical plate surface suggested a mild warm water, propylene ziprasidone or detergent properties, can be used for hand washing or dishwashing detergent, do not use abrasive, acid-based cleaner to avoid damaging the surface, for stubborn stains can be washed with water after the second plate surface physical and chemical oxygen acid droplets in pollution.
Epoxy resin desktop:
1, the most common approach is to work with before and after concentration of 70% ethanol to clean countertops.
2, if only to remove the dirt surface with a damp cloth on it; if the mess is more difficult to clean, it is recommended that the use of household cleaners, but you can not use abrasive cleaners, nor waxing.
3, made of metal, rubber and similar objects resulting from grunge scratch or solvent naphtha available dipped cloth to wipe.
4, regular with a paper towel or a clean cloth for cleaning, polishing, can also be used to clean oil and bright light.
5. If you want to restore the original luster countertops, oil cloth dipped available surface with a dry cloth