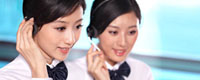 Name: Frank Chen
Tel: +86-519-88500208
Fax: +86-519-88500728
Mobile: +86-13685290986 (whatsapp)
E-mail: info@labfurnitures.com
E-mail: 857814241@qq.com
Add: Weixing Industrial Park, Henglin Town, Changzhou City, Jiangsu Province, China
Skype: lab.furniture
QQ: 857814241


analytica China 2016 October 10~12
analytica China 2014 closed with record-breaking visitor numbers:
18,775
professional visitors and buyers from
62
countries attended the seventh edition of Chinas Leading Trade Fair for Laboratory Technology, Analysis, Biotechnology and Diagnostics at the Shanghai Naw International Expo Center (SNIEC). A total of
695
leading exhibitors from
29
countries and regions presented their new products and technologies at the trade fair. Among the 595 exhibitors,
258
of them are first timers at analytica China. Further, the analytica China Conference held along with the sxhibition attracted about
2,360
participants from various industry fields.