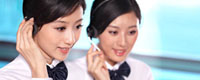 Name: Frank Chen
Tel: +86-519-88500208
Fax: +86-519-88500728
Mobile: +86-13685290986 (whatsapp)
E-mail: info@labfurnitures.com
E-mail: 857814241@qq.com
Add: Weixing Industrial Park, Henglin Town, Changzhou City, Jiangsu Province, China
Skype: lab.furniture
QQ: 857814241


Worktops in Laboratory furniture
One of the key aspects to consider for durability and aesthetics in any teaching environment is the
worksurface. The following material ranges are proven surfaces that are frequently used throughout
educational environments.

Options:
SGL (Solid Grade Laminate)
Available in 12mm and 16mm thickness
An impermeable and acid resistant work surface
Ideal for hard-working environments such as science laboratories
Offers extreme impact resistance and highly resistant to vandalism

Velstone
Available in 25mm thickness only
Offers a seamless surface - no collection of dust or dirt on joint lines
Scratches and stains can be easily removed
Repairable - accidental damage is repairable

HPL (High-Pressure Laminate)
Engineered to be long-lasting
Excellent scratch resistance and overall durability
Highly resistant to wear - ideal for science laboratory applications
Surface not adversely affected by moisture and impervious to mould/rot

MFC (Melamine Faced Chipboard)
Available in 18mm and 25mm thickness
Made of wood chips formed into particleboard, then bonded to
melamine resin impregnated paper.

CDF (Compact Density Fibreboard)
Offers excellent shock and scratch resistance
Low swelling and flammability
Hygienic and easy to care for
Environmentally friendly.

Email us, info@labfurnitures.com, van get colour options available. more than 100 colors can choose.