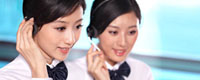 Name: Frank Chen
Tel: +86-519-88500208
Fax: +86-519-88500728
Mobile: +86-13685290986 (whatsapp)
E-mail: info@labfurnitures.com
E-mail: 857814241@qq.com
Add: Weixing Industrial Park, Henglin Town, Changzhou City, Jiangsu Province, China
Skype: lab.furniture
QQ: 857814241


What is cold-rolled steel sheets for steel lab case cabinets?
Cold-rolled steel sheets

Cold-rolled steel is the most normal material for manufacturing steel
laboratory furniture
.
Cold-rolled steel is based on hot rolled coil as raw material at room temperature at a temperature below the recrystallization from rolling, cold-rolled steel sheet is cold rolled steel sheet production processes, referred to as the cold plate. Cold rolled sheet thickness is generally between 0.1--8.0mm, cold-rolled steel sheet thickness majority factory production is 4.5mm or less, cold-rolled plate thickness, the width is based on equipment capacity and market needs of the plant determined.

Cold rolling: hot rolled coil as raw materials for cold rolling after pickling descaling, the finished product is rolling hard volumes, due to continuous cold work hardening caused by deformation of the strength of the rolling hard volumes, and increased hardness, toughness plastic index decreases. Accordingly stamping performance will deteriorate and can only be used for simple modification parts. Rolling hard volumes can be used as raw material for hot-dip galvanizing plant, because hot dip galvanizing line is provided with annealing line. Rolling hard volumes generally weighs 6 to 13.5 tons of steel coils at room temperature, the volume of hot pickling continuous rolling. An inner diameter of 610mm.
Features: because there is no annealing, its high hardness (HRB greater than 90), machining performance is extremely poor and only a simple directional bending less than 90 degrees (perpendicular to the winding direction).
Simple little, the cold-rolled, hot-rolled sheet is processed on the basis of the volume on the rolling out of the general hot-rolled pickled --- --- such as cold rolling process.
Cold rolling at room temperature, is machined from hot-rolled plates made, although the process has since rolled steel sheet will heat up, was nevertheless called cold rolling. Due to continuous hot rolling after the cold variant made of cold-rolled, relatively poor mechanical properties, high hardness. It must be annealed to restore its mechanical properties without annealing called rolling hard volumes. Rolling hard volumes generally used to do without bending, stretching products.
application
Cold-rolled strip is widely used, such as automobile manufacturing, electrical products, rolling stock, aerospace, precision instruments, such as canned food. Cold rolled steel sheet is ordinary carbon steel cold rolled sheet for short, also known as cold-rolled plate, commonly known as cold plate, sometimes mistakenly written as cold rolling plate. Cold by ordinary carbon structural steel hot-rolled strip, after further cold rolling steel plate having a thickness of less than 4mm. Since rolling at room temperature, does not produce iron skin, therefore, a good cold plate surface quality, high dimensional accuracy, coupled with annealing treatment, the mechanical properties and process performance are superior to hot-rolled steel sheet, in many fields, especially in manufacturing of home appliances, has gradually use it to replace the hot-rolled steel sheet.