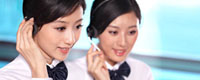 Name: Frank Chen
Tel: +86-519-88500208
Fax: +86-519-88500728
Mobile: +86-13685290986 (whatsapp)
E-mail: info@labfurnitures.com
E-mail: 857814241@qq.com
Add: Weixing Industrial Park, Henglin Town, Changzhou City, Jiangsu Province, China
Skype: lab.furniture
QQ: 857814241


The steel lab furniture are under assembled for the client from SUDAN
The steel
lab furniture
are under assembled for the client from SUDAN.They are all for a medical university ,which is located in SUDAN.
It is hurry .Meanwhile, our cheif engineer will fly there to direct the installation work after the goods reach the project site in sudan.
For the price of the steel is always at the lower position, so more and more clients to choose steel material for their laboratory renovation,instead of wooden
material.After all, the steel material with epoxy resin painting coat shows more higher class than wooden ones.