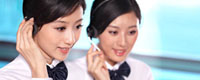 Name: Frank Chen
Tel: +86-519-88500208
Fax: +86-519-88500728
Mobile: +86-13685290986 (whatsapp)
E-mail: info@labfurnitures.com
E-mail: 857814241@qq.com
Add: Weixing Industrial Park, Henglin Town, Changzhou City, Jiangsu Province, China
Skype: lab.furniture
QQ: 857814241


The laboratory furniture project has been finished for a client from PK
The
laboratory furniture
project has been finished for a client from PK,now we are loading them.
Nice plywood carton with pallet packing type, it can protect the lab bench ,
metal chemical tall cabinets and other items very well. See, our workers are loading them with warm,
eventhough the weather is not very well, it is rainning heavily.