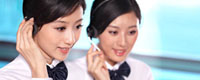 Name: Frank Chen
Tel: +86-519-88500208
Fax: +86-519-88500728
Mobile: +86-13685290986 (whatsapp)
E-mail: info@labfurnitures.com
E-mail: 857814241@qq.com
Add: Weixing Industrial Park, Henglin Town, Changzhou City, Jiangsu Province, China
Skype: lab.furniture
QQ: 857814241


Notice of 2016 Spring Festival holiday
NOTICE OF 2016 SPRING FESTIVAL HOLIDAY


SUBJECT:
Notice of 2016 spring Festival holiday
DATE: January 30th, 2016
TO: All foreign visitors and customers
From February 3rd to February 15th, 2016, all staff in our company is going to in Spring Festival Holiday. During the holiday, there is nobody on duth in the office or on the internet to manage the foreign official business.

The order need to been shipped before holiday will been done as soon as possible. And the order need to been shipped after holiday should according to the work time of logistics company, If necessary, we will try our best to contact the logistics company to negotiate the delivery time.
Anyway, wish all of you a happy and healthy new year!