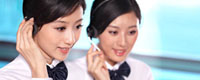 Name: Frank Chen
Tel: +86-519-88500208
Fax: +86-519-88500728
Mobile: +86-13685290986 (whatsapp)
E-mail: info@labfurnitures.com
E-mail: 857814241@qq.com
Add: Weixing Industrial Park, Henglin Town, Changzhou City, Jiangsu Province, China
Skype: lab.furniture
QQ: 857814241


Laboratory planning and design for chemistry, biology, physics
Laboratory planning and design for chemistry, biology, physics
University chemical, biology and physical laboratories are important places for scientific research and teaching. Are the laboratory design professional, is the laboratory layout reasonable, does the laboratory ventilation system meet the requirements, does the laboratory safety meet the standards, does the laboratory water supply and drainage system comply with regulations, and does the laboratory
Whether the air path is reasonable and other factors affect the function of the laboratory and seriously affect the safety of the laboratory.
Organic chemistry laboratories mainly include basic organic chemistry laboratories, polymer chemistry laboratories, and material synthesis laboratories, etc., which have been engaged in the use of flammable, explosive, hazardous chemicals, and medium and high temperatures in chemical reactions.
Experimental high-pressure experiments, hydrogenation experiments, so this type of laboratory is one of the most dangerous laboratory.
Therefore, the core of the design of the university's chemical laboratory is to ensure the safety of the laboratory, protecting scientific researchers and students is the top priority of laboratory design and construction, so as to avoid financial and material losses to the school and the country
Eliminate laboratory safety accidents.


Laboratory furniture includes:Techer bench, Island bench, wall Bench, locker, fume hood, safety cabinet, reagent storage cabinet, sink bench etc.
According to the laboratory function needs to be configured.


Laboratory circuit, water, gas system for chemical laboratory
The laboratory is designed based on double the power of laboratory instruments. Each fume hood is equipped with a separate switch, and the laboratory lighting system is set separately.
Laboratory waterway design: The two ends of the central experimental platform, the fume hood are equipped with a gooseneck pool and PP sink.
Laboratory gas supply: centralized gas supply system, equipped with gas cylinder room, gas cylinder cabinet, various valves and pipes as required.
Laboratory floor drains: Chemical laboratories use more water and set up laboratory floor drains.