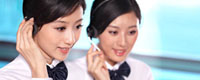 Name: Frank Chen
Tel: +86-519-88500208
Fax: +86-519-88500728
Mobile: +86-13685290986 (whatsapp)
E-mail: info@labfurnitures.com
E-mail: 857814241@qq.com
Add: Weixing Industrial Park, Henglin Town, Changzhou City, Jiangsu Province, China
Skype: lab.furniture
QQ: 857814241


Laboratory furniture with C-frame support and plywood underbench cabinet
Laboratory furniture with C-frame support and plywood underbench cabinet
This project choose steel and wood structure lab bench,
Worktop: 16mm trespa worktop.
Island Lab Bench with three layers reagent shelf. Lab sink, triple outlet faucet, dry rack.
Underbench cabinet made of 18mm thickness plywood. color is gray.
Underbench cabinet two models.
1, movable underbench cabinet with wheels.
2, Mounted on C-frame underbench cabinet.