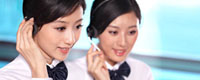 Name: Frank Chen
Tel: +86-519-88500208
Fax: +86-519-88500728
Mobile: +86-13685290986 (whatsapp)
E-mail: info@labfurnitures.com
E-mail: 857814241@qq.com
Add: Weixing Industrial Park, Henglin Town, Changzhou City, Jiangsu Province, China
Skype: lab.furniture
QQ: 857814241


Laboratory building design process
Laboratory building design process:
whether it is new construction, renovation or expansion of the laboratory building, is a very complex process that requires architects, project engineers and consumers together to complete, is divided into three phases: conceptual design, outline design, detailed design .
First, the concept design in the conceptual design phase, the designer should determine the overall objectives and direction of the project, usually involving some of the following questions:
1, the overall objective of the laboratory building.
2, the exterior of the building to reflect the style and culture.
3, the structure of the building and the area.
4, the position of the office area and experimental area.
5, the architectural design of systems engineering. 6 estimated budget of the project.
Second, the outline design in the outline design stage, designers and users to communicate and carry out the following issues to reach a consensus:
1, the number of laboratory staff.
2, laboratory workflow.
3, the number and function of the laboratory.
4, the size of the laboratory module.
5, laboratory space standards.
6, the laboratory environment.
7, floor layout.
8, and coordinated laboratory module layout of the building.
Third, the details of the design :
1, all the specifications detailed laboratory building.
2,
laboratory furniture
and fittings.
3, laboratory equipment.
4, laboratory systems engineering.
5, a full set of design and construction drawings.
6, cost report updates.
Cartmay company is always at your service for offering your professsional laboratory design and
lab furniture
manufacture .