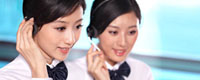 Name: Frank Chen
Tel: +86-519-88500208
Fax: +86-519-88500728
Mobile: +86-13685290986 (whatsapp)
E-mail: info@labfurnitures.com
E-mail: 857814241@qq.com
Add: Weixing Industrial Park, Henglin Town, Changzhou City, Jiangsu Province, China
Skype: lab.furniture
QQ: 857814241


Laboratory Side Bench, Side Table
Laboratory Side Bench, Side Table

Product Name:
Lab/Laboratory side bench, side table
Brand Name: CARTMAY
HS Code: 9403609990
Origin: China, Jiangsu Province, Changzhou City
Packing: packed with 5 layer paper, then packed into wooden boxes
Shipping: Shanghai/Nanjing
Material: cold rolled steel,steel-wood,aluminum-wood; epoxy resin, phenolic resin, trespa, ceramic, plywood or particle board
Frame: C-frame or H-frame
Worktop: made of epoxy resin, phenolic resin, trespa, ceramic plywood or particle board; color is black
Base Cabinet: Keep quiet when closing, sliding rail is 3 sections with sound deadening equipment, high bearing capacity ≤50kg.


Drawer:

1 dwawer 1 door, 1 drawer 2 doors or 2 drawer 2 doors.


Hinge:

open type high quality, 70。/90。/105。 is avaliable.


Handle:

"D"shape stainless steel or aluminum alloy handles


Adjustable foot:

the adjustable height is 30-50 mm and its bearing capacity can reach above 150kgs, it's damping-proof, slippery proof, corrosive-proof. It's with shock absoring fuction and with better weight bearing.