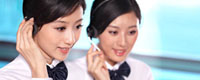 Name: Frank Chen
Tel: +86-519-88500208
Fax: +86-519-88500728
Mobile: +86-13685290986 (whatsapp)
E-mail: info@labfurnitures.com
E-mail: 857814241@qq.com
Add: Weixing Industrial Park, Henglin Town, Changzhou City, Jiangsu Province, China
Skype: lab.furniture
QQ: 857814241


Introduction of All Steel Lab Bench
Introduction of All Steel Lab Benches

Types of all steel lab benches:
C-frame all steel lab bench, H-frame all steel lab bench

Mainly all steel lab cabinets: (1)C-frame suspended cabinet, (2)mobile unit cabinet, (3)H-frame wall cabinet, (4)C-frame mobile wall cabinet, (5)C-frame corner cabinet

Production: The all steel lab bench is designed by CAD and digital-precision made. As a single unit, it can be assembled freely with a better formation to fit into your lab space. It's with good bearing, long lifetime and excellent cost performance. It can meet your space requirements for laboratory.

Features: The workstation body is using selected 1.0 mm thickness first-class cold/galvanized steel sheet, automatic skimmers forming, phosphating and pickling treatment for surface, epoxy resin powder, no prominent section block, smooth charm, outstanding acid-proof and anti-proof performance.

Worktop: Worktop can choose lab-grade phenolic resin, Trespa, epoxy resin, ceramic etc exclusive table materials.