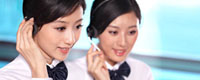 Name: Frank Chen
Tel: +86-519-88500208
Fax: +86-519-88500728
Mobile: +86-13685290986 (whatsapp)
E-mail: info@labfurnitures.com
E-mail: 857814241@qq.com
Add: Weixing Industrial Park, Henglin Town, Changzhou City, Jiangsu Province, China
Skype: lab.furniture
QQ: 857814241


How to install the wall bench with steel frame type?
In former post, I just encloased one illustration to help the end user assemble the island bench with steel frame. Maybe it is too simple to make you unserstand very well. But do not worry, Now I enclosed one more detailed illustration to introduce how to install the side bench with steel frame. Then you can be clear and confident when facing a piles of steel rods, metal fixtures and many kind of screws. Maybe it is not necessary to hire some workers in future, you can finish the work by yourself.