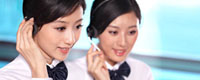 Name: Frank Chen
Tel: +86-519-88500208
Fax: +86-519-88500728
Mobile: +86-13685290986 (whatsapp)
E-mail: info@labfurnitures.com
E-mail: 857814241@qq.com
Add: Weixing Industrial Park, Henglin Town, Changzhou City, Jiangsu Province, China
Skype: lab.furniture
QQ: 857814241


How to install the Island bench with steel frame type?
Generally speaking, the installation work of Island bench with steel frame type is not hard to us. The ponit is assemble the steel frame and hanging the base cabinets. Anyway, maybe ,to the end user ,the installation will make them crazy. So, now I enclosed our six steps for assemble center bench from Our CARTMAY company. Hope this can do favor of the end user.