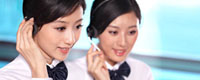 Name: Frank Chen
Tel: +86-519-88500208
Fax: +86-519-88500728
Mobile: +86-13685290986 (whatsapp)
E-mail: info@labfurnitures.com
E-mail: 857814241@qq.com
Add: Weixing Industrial Park, Henglin Town, Changzhou City, Jiangsu Province, China
Skype: lab.furniture
QQ: 857814241


How to design a PCR laboratory?
How to design a PCR laboratory?

1. The main structure of the laboratory:

The main design of PCR laboratory is color steel plate and aluminum alloy profile. All the inside and outside corners of the room are made of aluminum alloy 50 with rounded corner aluminum to solve the problems of easy pollution, dust accumulation, and difficulty in cleaning. The structure is firm, the lines are concise, the appearance is beautiful and the sealing is good.

2. Standard three-zone separation and air pressure adjustment:

The PCR process is divided into three separate experimental areas: reagent preparation, specimen preparation, and PCR amplification detection. There is a whole buffer corridor in the whole area. Each independent experiment area is provided with a buffer zone. At the same time, each area is adjusted by air pressure to protect the reagents and specimens from aerosol contamination during the entire PCR experiment and reduce the contamination of the amplification products to personnel and the environment.

Can open the buffer zone â… , buffer zone Ⅱ and PCR amplification area exhaust fan to exhaust outside, on the outer wall of the experiment area and each door are equipped with adjustable air volume return air vent, the air through the return air vent to the room.

3. Disinfection:

Ultraviolet lamps are installed on the top of the three experimental areas and three buffer zones and inside the transmission window for disinfection.

Mobile UV lamps are also installed in the reagent preparation area and specimen preparation area to partially disinfect the laboratory furniture.laboratory furniture do better choose stainless steel material or phenolic resin material, easy to
disinfect and antibacterial.


4. Mechanical interlocking stainless steel transfer window:

Reagents and specimens are transmitted through the mechanical interlocking stainless steel (electronic chain is not recommended) transmission window to ensure that the reagents and specimens are not contaminated during the transmission process (personal diversion).

5. Ground:

It is recommended to use PVC coiled material floor or self-flowing floor for better integrity. Easy to clean and corrosion resistant. Unconditional can also use terrazzo floor, or large tiles (at least 800mm × 800mm) joints need to be less than 2mm.

6. Lighting:

The lamps and lanterns should be purified, which can achieve the characteristics of easy cleaning and no dust accumulation.



Attention should be paid to the construction process:


●Standardized installation process and comprehensive service process.
●Strictly follow the standard scientific installation process.
●Before installation, you need to determine the following installation conditions, such as: power supply voltage, power supply inlet position, telephone network cable inlet position, inlet water pressure, minimum installation space, ground flatness, ventilation holes, inlet pipe and drain pipe position, etc.
, The ideal size of the space and the size of the vent.