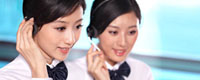 Name: Frank Chen
Tel: +86-519-88500208
Fax: +86-519-88500728
Mobile: +86-13685290986 (whatsapp)
E-mail: info@labfurnitures.com
E-mail: 857814241@qq.com
Add: Weixing Industrial Park, Henglin Town, Changzhou City, Jiangsu Province, China
Skype: lab.furniture
QQ: 857814241


Focusing on the 118th China import and export fair(canton fair)
FOUUSING ON THE 118th CHINA IMPORT & EXPORT FAIR


GENERAL INTRODUCTION OF CHINA IMPOET & EXPOET FAIR:

The China Import & Expoet Fair was founded in the spring of 1957. It held in guangzhou during the spring and autumn every year, and it has a long history of 58 years from 1957. It is almost the most classic, largest and highest level fair in China.

It attract a variety of people, such as Americans, germans, the saudis, the greeksto to come to visit China and do business with Chinese businessmen. China import and export commodities fair is composed of 48 trade terms and thousands of foreign trade companies, production enterprises, research institutes, foreign capital enterprise, sole proprietorship enterprise and private enterprise to attend the fair, while the exhibitors all enjoy excellent credit and abundant capital strength.

In my opinion of view, the most natable item is that the Flexible ways of participation, in addition to the traditional sampling and clinch a deal, trade show at online also.
THE SCHEDULE OF 118th EXHIBITION IN 2015:
the first stage:(15th, Oct~19th, Oct): e
lectronics and furniture, lighting, vehicles and accessories, chemical products, hardware and tools, machinery, building materials, energy, and import area

the second stage:(23th, Oct~17th, Oct):
consumer goods, gifts, home decoration

the third stage:(31th, Oct~4th, Nov):
office, cases, bags, leisure supplies, food, medicine and health care, shoe, textile and garment, import area
PICTURES OF THE 118th EXHIBITION: