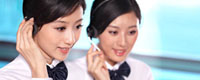 Name: Frank Chen
Tel: +86-519-88500208
Fax: +86-519-88500728
Mobile: +86-13685290986 (whatsapp)
E-mail: info@labfurnitures.com
E-mail: 857814241@qq.com
Add: Weixing Industrial Park, Henglin Town, Changzhou City, Jiangsu Province, China
Skype: lab.furniture
QQ: 857814241


Design method of laboratory decoration hydropower project
Design method of laboratory decoration hydropower project

1. The water and electricity pipes are routed by the civil works under the floor through pre-buried pipes, leading to the designated position of the central station. For the side platforms, the water and electricity pipes are routed to the designated position by being buried in the wall. The rest of the work is done by the laboratory contractor. For the central platform, the location of the water and electric pipelines is hidden in the middle of the bottom cabinet. For the side platform, the water and electrical pipelines are hidden behind the bottom cabinet. The water of the emergency flushing device is introduced by the embedded pipes in the wall.

2. The laboratory contractor installs and connects various cables, pipelines, embedded pipes, sockets, and faucets from the access point left by the civil construction party. Mark all the faucets, sockets, service posts, etc. on the relevant diagrams.

3. The reliability of cables and water pipes must be proven.

4. Each fume hood has 2 electrical outlets and a cold water faucet to meet user requirements. The power socket on the workbench is marked on the relevant side view.

5. All switches and sockets need to be installed outside the fume hood.

6. All air circuit breakers in the control box are marked with switches and sockets connected to them.

7. The installation process must comply with local regulations. The installation and inspection of all electrical appliances must meet the set requirements and be recorded. These recorded documents will be delivered to the end user.

8. All power supplies, electrical appliances have a certain safe distance from the sink, emergency flushing device, etc.

9. Set up an instrument grounding device at a suitable location in the laboratory building. Some instruments such as XRF, AAS, and ICP require grounding. The grounding resistance is less than 0.5 Ω.

10. A timetable is needed to determine the shipping time to ensure that the laboratory has enough space to store accessories, which can be installed immediately after transportation.

11. All installation work must meet the relevant standards and verified by electrical engineers.

12. Electrical circuits should be separated from local area networks and telephone lines to avoid signal interference.

13. A certificate must be submitted during the inspection process. All results are submitted to the user.

14. From the project delivery date, there is a one-year quality guarantee period.

15. Quality problems caused by laboratory contractors or relevant subcontractors during transportation, installation and inspection are guaranteed.



Over the past few years, the construction scope of Jiangsu Cartmay Industrial has involved many industries such as medicine, industry and electronics. Mainly engaged in the design and construction of P2 laboratory, HIV laboratory, PCR laboratory, clean operating room, clean ward, clean workshop, electronic workshop and other purification projects. The level of modern laboratory decoration facilities has been raised to world-class standards.

At the same time, Jiangsu Cartmay Industrial also has a strong laboratory design and construction team, which can design corresponding construction plans according to the specific requirements of different construction units. The company strictly follows the "General Guidelines for Microbiology and Biomedical Laboratory Biology" and "Laboratory "General Requirements for Biological Safety", "Laboratory Animal Environment and Facilities", "Code for Design of Clean Workshops", "Code for Construction and Acceptance of Clean Rooms", "Code for Acceptance of Construction Quality of Ventilation and Air Conditioning Engineering" design, construction commissioning, testing, to ensure project quality carry out.

Jiangsu Cartmay Industrial specializes in planning, design and construction of environmental protection laboratory, providing one-stop services from planning to certification, planning and design, decoration engineering, ventilation engineering, furniture engineering, clean engineering, laboratory certification