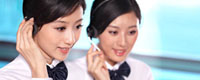 Name: Frank Chen
Tel: +86-519-88500208
Fax: +86-519-88500728
Mobile: +86-13685290986 (whatsapp)
E-mail: info@labfurnitures.com
E-mail: 857814241@qq.com
Add: Weixing Industrial Park, Henglin Town, Changzhou City, Jiangsu Province, China
Skype: lab.furniture
QQ: 857814241


CARTMAY bought a more advanced machine for iron processing
Happy to share the news that CARTMAY bought a advance iron
lab furniture
processing machine. And it will highly improve our processing speed for metal
lab furniture
. Now it has been finished few days before. And it can work now.
Gantry laser cutting machine features:
Using third-generation suspension gantry structure, intermediate driver, the overall high rigidity Y bearing heavy beams, to overcome the past split inconsistent precision machining and installation defects, to ensure flight axis optical and geometric precision long-term stability.
X axis adopts imported super precision high torque gear box, which greatly improves the dynamic performance to ensure the accuracy of long-term stability. International famous brand high-precision rack and pinion, with good lubrication, to ensure stable and reliable operation.
With a light path optical path full compensation device independent research to achieve consistency across the entire range of processing spot diameter, the focus is constant. Good cutting dust removal system is to ensure the long-term and stable basis, the partition sharing dust structure to ensure
The cutting position to respond quickly to achieve the best effect of dust. Optical path components chosen U.S. â…¡-â…¥ company, independent from water-cooled machine cooling system to avoid condensation produced lenses.
There are two independent refrigeration unit water supply system, all the way to the cooling laser generator, all the way to separate refrigeration optical path, and has low start function, LCD temperature control state and with fault diagnostic display.