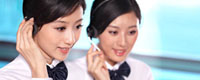 Name: Frank Chen
Tel: +86-519-88500208
Fax: +86-519-88500728
Mobile: +86-13685290986 (whatsapp)
E-mail: info@labfurnitures.com
E-mail: 857814241@qq.com
Add: Weixing Industrial Park, Henglin Town, Changzhou City, Jiangsu Province, China
Skype: lab.furniture
QQ: 857814241


Assembling the lab workbench for a client from Doha in Qatar
Assembling the lab workbench for a client from Doha in Qatar.
How do you like this high gross white color for your lab workstations? If you think they are made from Europe?
Now you can buy the European style lab casworks for you laboratories from CARTMAY company,which has more than 15 years designing and manufacturing
experience in
lab furniture
and
hospital furniture
areas. You just pay 1/4 of European suppliers' budget,but can enjoy the european's style and quality.Why not
to call us right now ? Just do it. Email:info@labfurnitures.com.
What more quick way? Call us please to +86 519 88500208.