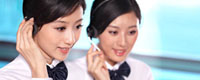 Name: Frank Chen
Tel: +86-519-88500208
Fax: +86-519-88500728
Mobile: +86-13685290986 (whatsapp)
E-mail: info@labfurnitures.com
E-mail: 857814241@qq.com
Add: Weixing Industrial Park, Henglin Town, Changzhou City, Jiangsu Province, China
Skype: lab.furniture
QQ: 857814241


A Series Introduction of Lab Accessories--Lab sink
A Series Introduction of Lab Accessories--Lab sink
PP SINK:

Polypropylene material has the characteristics of resistance to strong acid and alkali and anti-corrosion, and it has overcome the defects of conventional materials in the environment of concentrated acid such as rusting, yellowing and cracking.

EPOXY RESIN SINK:


1.High temperature resistant, flame incombustible, no bubbles, no fracture.
2.Super corrosion resistant, corrosion resistant: 24 hours in laboratory commonly used chemical acid-base solvent has a strong corrosion resistance
3.Environmental safety: mesa filled with natural mineral inert materials, epoxy resin composition does not contain asbestos, avirulent insipidity, not burning, insulation, uv protection.
4.Durable, moisture-proof, no pores, don't fall off, don't burst, not to take off layers, deformation
5.Core material surface can repair: a body, in case of damage can be polished to repair, renovation
6.Superior performance, long service life, stable quality permanent, prices have advantages
7.Safe and reliable: no combustible, non-conductive, do not produce poisonous gas when heated, will not violate the safety and health of operator
8.Beautiful appearance, smooth surface, low reflective, easy to clean, easy to maintain
9.No pores, inhibit bacterial growth: mesa not shelter evil people and practices


STAINLESS STEEL SINK:

Stainless steel material having easy to clean, disinfect, high strength, and can be kept longer time clean features.