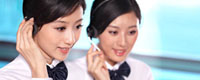 Name: Frank Chen
Tel: +86-519-88500208
Fax: +86-519-88500728
Mobile: +86-13685290986 (whatsapp)
E-mail: info@labfurnitures.com
E-mail: 857814241@qq.com
Add: Weixing Industrial Park, Henglin Town, Changzhou City, Jiangsu Province, China
Skype: lab.furniture
QQ: 857814241


A Series Introduction of Lab Accessories--Lab chair
A Series Introduction of Lab Accessories--Lab Chair


(1) Anti-static
The material of chair is leather, PU or some other anti-static materials.
(2) Height-adjustable
The height of lab chair is adjustable, it can be adjustable is 480-620 mm.
(3) convenient and flexible
The pulley of lab cjair is mobile, but when you do not need to move, you can use the goblet to fix the location of lab chair.