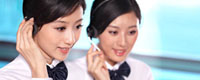 Name: Frank Chen
Tel: +86-519-88500208
Fax: +86-519-88500728
Mobile: +86-13685290986 (whatsapp)
E-mail: info@labfurnitures.com
E-mail: 857814241@qq.com
Add: Weixing Industrial Park, Henglin Town, Changzhou City, Jiangsu Province, China
Skype: lab.furniture
QQ: 857814241


21st Century Chinese laboratory furniture industry development process
Steel
laboratory furniture
, fume hoods and other wood bench originated in Europe, was introduced into China in Guangdong, Beijing, Shanghai and other places in the late 1980s early nineties, and gradually develop to penetrate other mainland provinces and cities. To ninety years late, with the deepening of reform and opening up, improve people's living standards income, lifestyle changes, the impact of foreign culture propagation laboratory,
laboratory furniture
, fume hoods steel wood bench rapid and successful throughout the continent development, and the formation of a huge industrial market, and has become a sunrise industry.
The world economy, the Chinese economy has brought opportunities for development,
laboratory furniture
wood bench steel fume hoods manufacturing and processing center is shifting to China, a huge international
laboratory furniture
, fume hoods wood bench steel market for our experiments development office furniture industry provides a new arena, the international market space is still very large.
Since joining the WTO three years, our
laboratory furniture
industry, the rapid development of production, a large number of enterprises to enter the international market. China Furniture Association, Zhu Changling laboratory director believes that our
laboratory furniture
is booming, the market outlook is very good.
laboratory furniture
was brought into higher profits makes the industry more and more, there are many do not have the production capacity of small businesses to compete for the market, the market competition is inevitable. For the
laboratory furniture
industry healthy development, laboratory fume hood steel furniture wood bench professional committee to organize themselves and revising industry standards, the development of the line about, reasonable, fair competition, to provide the market with more and better products, improve laboratory renovation construction to meet the needs of laboratory researchers. Not difficult to imagine the future, the domestic market will be prosperous
laboratory furniture
how.
Jiangsu Cartmay Industrial Co., Ltd. has a first-class modern production equipment, years of production experience, large-scale production; scientific management; professional technical installation personnel. Both professional design and supervision, our spirit of "science and technology innovation, the pursuit of perfection" philosophy for the majority of laboratory research personnel services, is more professional
laboratory furniture
, steel and wood bench, steel fume hood manufacturer. Provide professional laboratory building programs, laboratory design, laboratory renovation, laboratory decontamination, laboratory ventilation works one-stop service.