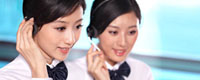 Name: Frank Chen
Tel: +86-519-88500208
Fax: +86-519-88500728
Mobile: +86-13685290986 (whatsapp)
E-mail: info@labfurnitures.com
E-mail: 857814241@qq.com
Add: Weixing Industrial Park, Henglin Town, Changzhou City, Jiangsu Province, China
Skype: lab.furniture
QQ: 857814241


Product name : Shapes Desk

Item : 2015811105942

Price : Negotiable

Material: : Tempered glass

Size: : Customized

OEM: : Yes

ODM: : Yes

Free Design: : Yes

Delivery: : 20 days

Place of Origin: : Jiangsu China

Certificate: : ISO9001, ISO14001, CE
Details:
Shapes Desk brings simplicity and functionality in a customizable package made to any classroom or study setting. Offering quick and easy assembly, numerous group configurations, height adjustability, and custom laminates.
Join the Shapes Desks together in a multitude of ways to fit your classroom needs.
The highly versatile table's ergonomic shape provides ultimate flexibility and workspace comfort. Allows easy left or right hand seating.
Shapes Desks are available in two sizes for space saving ergonomics. Height adjustability (22″ to 32″ in 1″ increments) allows ADA compliance.