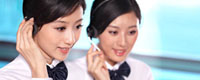 Name: Frank Chen
Tel: +86-519-88500208
Fax: +86-519-88500728
Mobile: +86-13685290986 (whatsapp)
E-mail: info@labfurnitures.com
E-mail: 857814241@qq.com
Add: Weixing Industrial Park, Henglin Town, Changzhou City, Jiangsu Province, China
Skype: lab.furniture
QQ: 857814241


Product name : Science Lab Furniture

Item : JTM-M77

Price : Negotiable

Material: : Metal

Size: : Customized

OEM: : Yes

ODM: : Yes

Free Design: : Yes

Delivery: : 8-15days

Place of Origin: : Jiangsu, China

Certificate: : CE, ISO9001, ISO14001
Details:
Product Description
CARTMAY offered various Science lab furniture and laboratory equimnet, all of our Science lab furniture and lab equipment are customized.


Worktop:

Epoxy Resin /Phenolic Resin /Tespa / Stainless Steel and Ceramic. All Are Resist Acid and Alkali, Resist Scratch, High Temperature and Non-Toxic.



The difference of the tops:
Epoxy Resin:
Can Afford High Temperature 600c, Can't Be Fire. Strong Corrosion Resistant, Moistueproof.
Phenolic Resin:
Can't Afford High Temperature More Than 135c, Can't Expose on Fire, Can't Make as The Cutting Top. Can resist 149 kinds of the acid and alkali and antibacterial. Phenolic resin top is the common tops for the laboratory lab.
Ceramic:
Can afford high temperature 1500 C, can't be fire. It's the best high temperature resistant and acid, alkali, organic solvent resistant. Easy to clean
Material:
All steel /steel wood . It's according to your choice.
Our steel material used 1.2mm thick of cold-rolled steel sheet production. All the steel parts by pickling, phosphated treatment surface by the epoxy resin powder coating.
Service Panel
: all steel material ,can put the gas valve ,water faucet and electric socket ect on it .one the top can make a layer reagent shelf .Cartmay company can put the glass ware and other small equipment on the shelf.
Cabinets:
all steel materal .with four wheels ,can be movable .
Color:
According to your option

Our products are customized products .You only need to give us your requirement and size of the laboratory .then we will send you our drawing design and quotation to you .