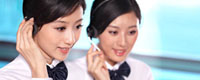 Name: Frank Chen
Tel: +86-519-88500208
Fax: +86-519-88500728
Mobile: +86-13685290986 (whatsapp)
E-mail: info@labfurnitures.com
E-mail: 857814241@qq.com
Add: Weixing Industrial Park, Henglin Town, Changzhou City, Jiangsu Province, China
Skype: lab.furniture
QQ: 857814241


Product name : Customized Laboratory Furniture

Item : JTM-M33

Price : Negotiable

Material: : Metal

Size: : Customized

OEM: : Yes

ODM: : Yes

Free Design: : Yes

Delivery: : 7-15 days

Place of Origin: : Jiangsu, China

Certificate: : CE, ISO9001, ISO14001
Details:
HOT SALE !!! Customized chemistry/physical/biologic lab table/bench,Classroom lab equipment/Laboratory furniture :
1. Work bench , table (steel and wood structure)
1,Steel frame: 60 * 40 * 1.5mm steel plate, after a test-bed gas welding
load-bearing body, the phosphate treatment spray to prevent corrosion, steel adjustable feet, adjust the level of experimental units, each foot Adjustment range is not less than 30mm.
2,Table: The United States imported chemical 12.7mm thick core board, strong acid and alkali resistance, corrosion resistance, toughness, and durable, not deformed.
3,Cabinet: Melamine MDF with 18mm high-quality, German made automatic edge banding machine Edge, Edge plastic imports, high quality PVC edge banding edge banding, cabinet design an activity shelf, adjustable height or take down, easy to put Items of equipment of different sizes.
Introduce :
Laboratory Socket which adopts fireproofing and fire-resistant ,PVC material ,having functions for duct proof ,
splash proof and automatic closing ,which enhance safety and wearing property .
Catch lever of reagent shelf : the circular steel tube with 12mm diameter , the surface of that which is processed
through the epoxy powder coating ,it evidently exceeds the common stainless steel tube in appearance and practical
performance etc. The nylon parts of ends are equipped with U necks , which main characters is easy to disassemble and
assemble as wall as stable and reliable . Therefore , the catch lever is prevented from being knocked off during the operation.

the height of shelf is available for adjustment ,it's made of 1.2mm cold-rolled steel for layer board and the surface is processed by epoxy resin electrostatic powder coating which
resist acid and alkali and corrosion . It can use 10mm thick toughened glass for layer.

there is movable shelf for base cabinet ,the space of layer can be adjustable ,the foot margin can be adjusted inner the base cabinet .there are 4 adjustable hole in the bottom board .

The cabinet door and faceplate of drawer are made of double -layer steel , there is no welding point along the seam crossing, the surface is very smooth,the cabinet door could be opened in all open way , all of the door plates are double-layer and equipped with a layer of sound proof plate .